December 20, 2021
6 Practices to Promote Inclusive Interviewing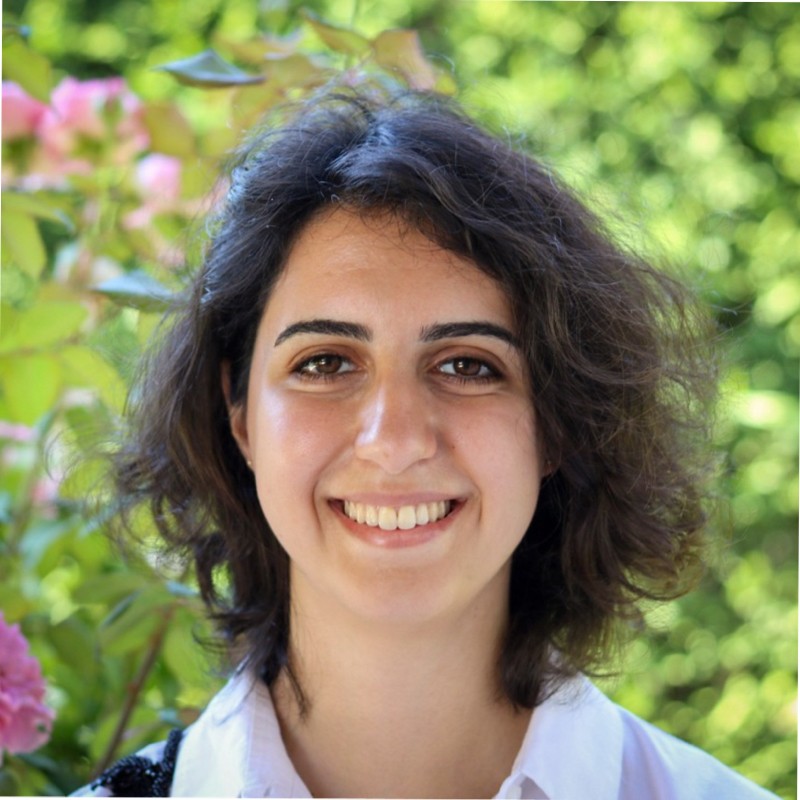 Eda Incekara
The interview is the stage of the recruitment process most vulnerable to biases and discrimination. Veris Insights research shows that, of candidates who feel they have experienced discrimination or bias in the recruitment process, 61% have experienced discrimination during first-round interviews. 
Bias in interviews can discourage, and ultimately, prevent candidates from underrepresented backgrounds from joining your organization. Creating an inclusive interview experience will foster a recruitment process that is consistent with your company values and promotes equity across identities.
Here, we offer six practices to promote inclusive interviewing in your organization.
(1) Create an interview guide to prepare candidates for your interview.
Candidates from diverse backgrounds may not have the same access to corporate recruiting preparation as others, which may hinder their chances of succeeding in their job search. 
Allow all candidates, including underrepresented talent, to start their interview process on more equal footing by offering full transparency into your recruitment process and guidance on how to succeed in the interview. Offer candidates information about your organization's history and mission, an overview of what to expect in the interview, and instructions on how to best prepare and follow up afterward.
(2) Form a diverse interview panel.
Diverse interview panels serve the dual purpose of increasing candidate excitement and comfort and promoting inclusive hiring. 
Veris Insights research shows that a third of candidates, and 43% of Black candidates, in particular, would be more excited to join a company if their interview were led by an employee with an underrepresented racial identity. In this way, a diverse interview panel can be mutually beneficial for candidate and company alike.
(3) Train interviewers.
Training interviewers can help ensure that candidates are being assessed fairly and consistently. 
Design an intensive interviewer training program that raises awareness of bias risk, emphasizes the importance of interviewers' active efforts to reduce bias, and creates a sense of personal responsibility to foster inclusive interviewing. 
Begin with an internal alignment on company values and recruitment principles, and then administer the training over two or three sessions.
(4) Standardize your interview questions.
A key component of creating an inclusive interview process is making questions structured and standardized. Doing so will guarantee that all candidates are being evaluated and assessed on the same parameters and reduce instances of interviewer bias. 
Compile an interview question bank that reflects your values and culture code, and work with hiring teams to develop role-specific questions to be asked of every candidate.
(5) Discuss Diversity, Equity, and Inclusion (DEI).
Veris Insights research shows that most candidates, regardless of background, are excited by hiring managers discussing DEI initiatives during interviews. 
Prepare hiring managers and other interviewers so they are knowledgeable about and comfortable discussing your organization's DEI philosophy, initiatives, and goals, and that they do not shy away from doing so with candidates.
(6) Give structured and independent feedback.
Finally, devise a standardized structure for evaluating candidates, such as a scorecard, rating system, or open-ended questions. This type of structured approach promotes equity by requiring hiring teams to evaluate all candidates on the same metrics. 
Additionally, ask interviewers to form opinions about a candidate before discussing with other interviewers, as this can mitigate the risk of conformity bias.
By implementing a combination (or all!) of these practices, your organization will be on the right track to promoting more inclusive interview experiences for candidates that allow them to progress through your pipeline.