Vanguard's Successful Hispanic & Latinx Recruiting Strategy
Armed with Veris Insights hands-on support and data, Vanguard built an effective long-term Hispanic and Latinx recruiting strategy that started yielding results within the first year.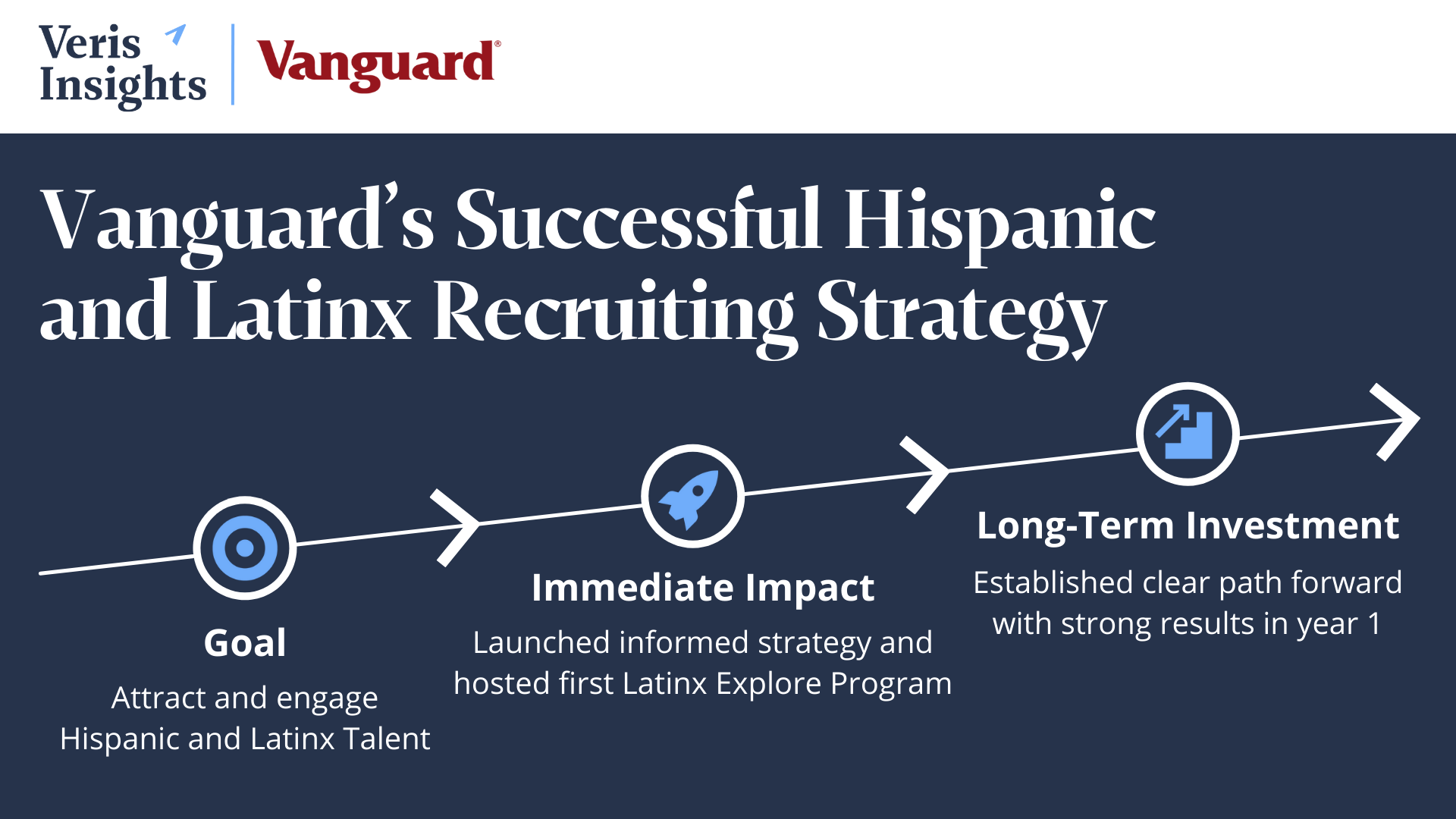 3 Strategies to Recruit First-Gen College Grads
Our article in Harvard Business Review shares a sample of the research we conducted through surveying and interviewing 700+ first-gen college students. Check it out to learn how you can better engage with this often-overlooked talent pool.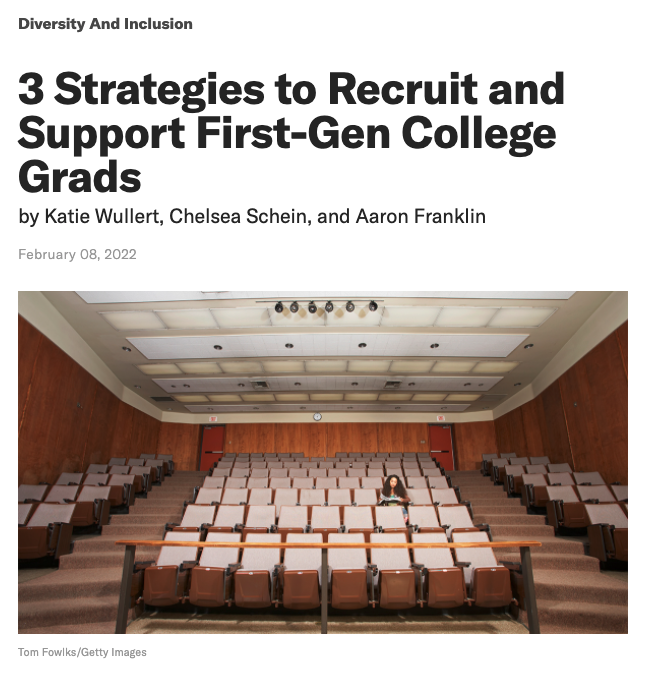 Recruiting Women during the Great Resignation
The COVID-19 pandemic has transformed recruiting; job priorities are evolving and candidates are seeking new jobs. It is critical to consider the role women, particularly women from underrepresented backgrounds, play in this shift as you develop your DEI strategy.
Building an Inclusive Talent Pipeline
We recently hosted an Experienced Recruiting Strategy Summit called "Building an Inclusive Talent Pipeline" to support leaders in designing, optimizing, and executing on an end-to-end inclusive recruiting process.
Internship Management Toolkit
Since spring 2020, we have maintained and updated a five-part collection of ready-to-use tools, templates, and resources to support you in the execution of successful internship programs - virtual or in-person.
Act on real-time candidate insight
"The work the Veris Insights team is doing through the pandemic is very helpful. I am citing it daily and it has been a huge help in preventing our company from making 'knee jerk reactions'."
Head of University Recruiting
Fortune 100 Professional Services Firm
Achieve real DEI results
"Veris Insights helped us build a sophomore internship for diverse students. Candidates were recruited virtually—saving money and reaching a wider audience—and 70%+ converted into junior interns."
Talent Acquisition Manager
Fortune 100 Financial Services Firm
Gain executive buy-in
"Being able to turn Veris Insights research into real conversations with the leaders that I'm working with and demonstrate that it's not just us or that we need to look out for certain things has been invaluable."
Early Career Manager
Growth-Stage Software Company
Attract technical talent
"Competing against the top Big Tech companies can feel like an impossible task, so it's really valuable that we get that direct feedback from students as to what resonates and what doesn't."
Talent Acquisition Leader
Fortune 1000 Organization
Analyze your brand vs. competitors
"Veris Insights provides intelligent, current, consistent, and reliable benchmarking data in a ready-to-present and accessible package with strong, professional, and timely customer service."
University Relations Lead
Fortune 100 Aerospace Company
Increase offer acceptance rates
"Our partnership with Veris Insights has yielded profound University Relations results for us—results that would have taken years to achieve without the research, data, and consultation provided."
University Relations Manager
Fortune 500 Telecommunications Firm
Impact Hightlights
200+
Member Organizations
Veris Insights supports University Recruiting and Talent Acquisition leaders from more than 200 employers through its research memberships and services.
50,000
Interviews & Surveys
Each year, Veris Insights interviews and surveys tens of thousands of candidates to serve our members.
90%+
Member Renewal Rate
More than 9 out of 10 Veris Insights members decide to renew their memberships year-over-year.