Design a Hybrid Recruiting Strategy
Measure your Employer Brand
Launch an Early Diversity Program
Dissect Candidate Offer Decisions
Assess Virtual Vendors & Tools
Optimize Intern Experience & Conversion
Vanguard's Successful Hispanic & Latinx Recruiting Strategy
Armed with Veris Insights hands-on support and data, Vanguard built an effective long-term Hispanic and Latinx recruiting strategy that started yielding results within the first year.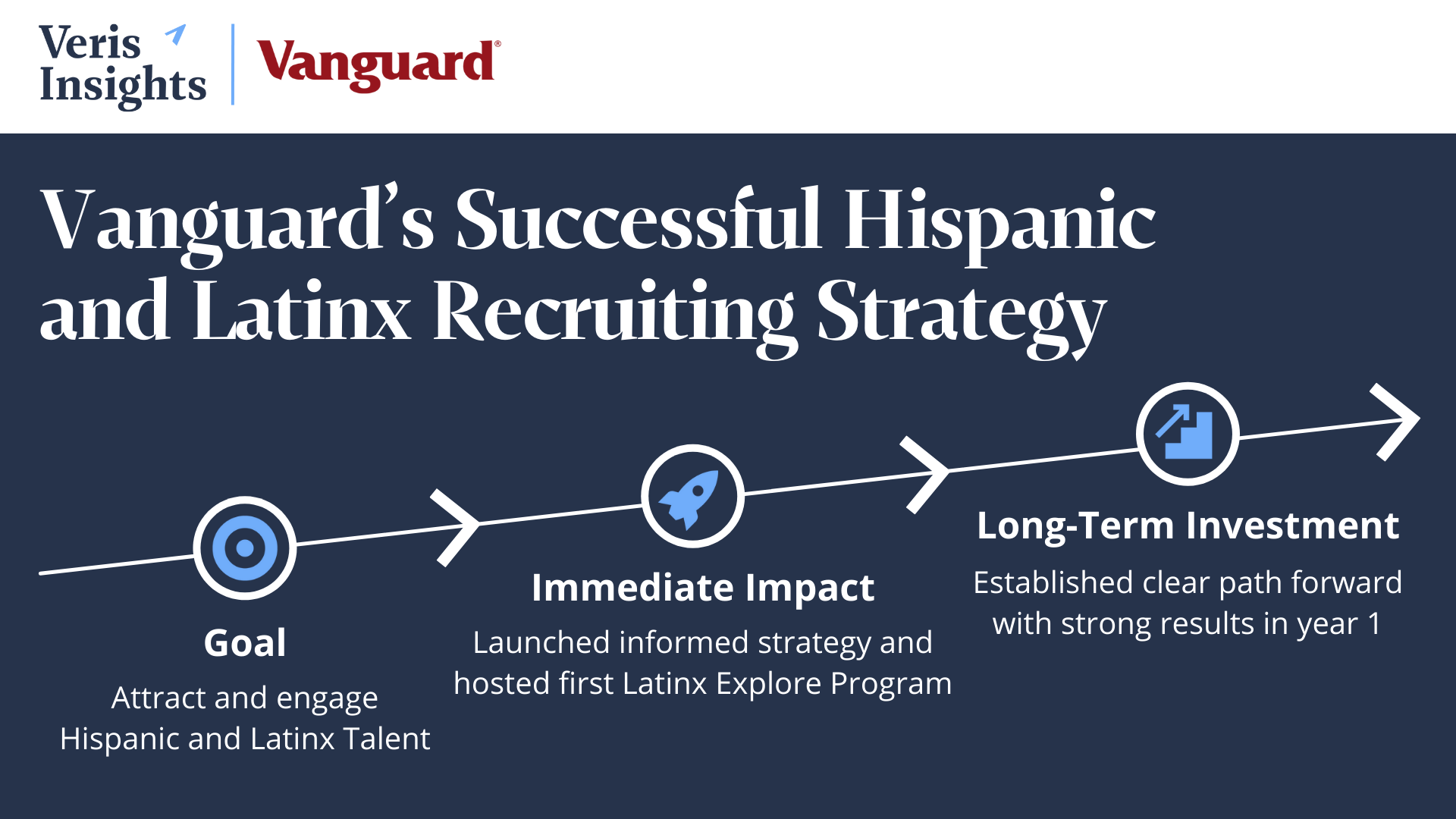 3 Strategies to Recruit First-Gen College Grads
Our article in Harvard Business Review shares a sample of the research we conducted through surveying and interviewing 700+ first-gen college students. Check it out to learn how you can better engage with this often-overlooked talent pool.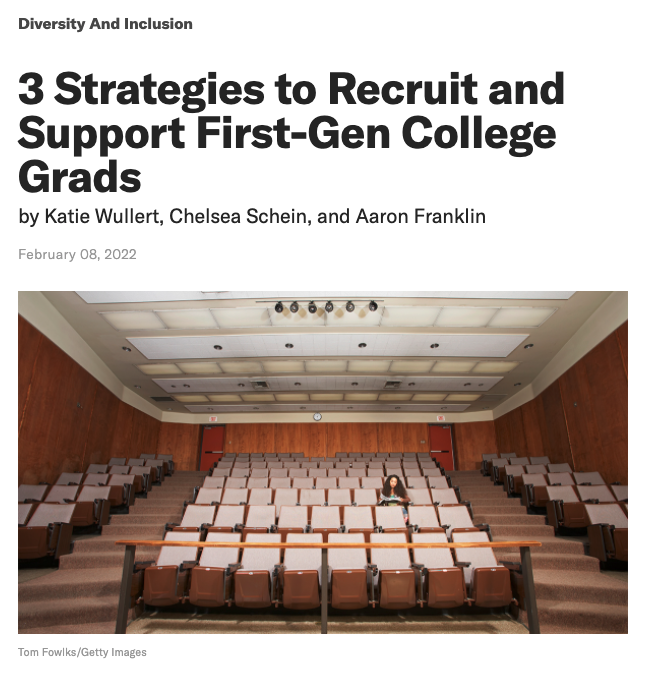 HBCU Recruiting Best Practices
HBCU engagement has been one of the highest priorities for our members since 2020, so the Veris Insights team has studied all aspects of HBCU recruiting, collecting data and insights from students, presidents, and career services leaders.
Learn from hundreds of your University Recruiting peers
Veris Insights annually produces dozens of intimate, strategic gatherings of the country's top UR leaders.
Identify Recruiting Barriers for Students with Disabilities
In a world designed for people without disabilities, students with disabilities face structural barriers to recruitment success. You can more effectively recruit these students by identifying these barriers and taking steps to remove them.
Products
University Recruiting
UR360
The premier University Recruiting analytics membership
Join hundreds of Fortune 1000 University Recruiting leaders and gain access to unparalleled UR analytics, tools, and strategic service.
Granular, Real-Time Student Data
Competitor Practices and Benchmarking
Unlimited, Tailored Service
Impact Highlights
200+
Member Organizations
Veris Insights supports University Recruiting and Talent Acquisition leaders from more than 200 employers through its research memberships and services.
1,800
Service Calls with Members
Each year, members have hundreds of conversations with research and strategy experts on the Veris Insights team.
90%+
Member Renewal Rate
More than 9 out of 10 Veris Insights members decide to renew their memberships year-over-year.
The most powerful University Recruiting feedback solution
Leverage granular, segmented candidate feedback on your programs to improve results and compare yourself to competitors.
Assess your brand
Assess your offers
Assess your internship
Impact Highlights
8,300
Surveys Collected
In the first year of running the Brand, Offers, and Internship assessments, Veris Insights collected 8,300+ surveys from students.
71
Companies Analyzed
Through the process of collecting thousands of student surveys, Veris Insights has analyzed information on 71 companies to help members understand how they compare to peers and competitors.
18
Member Dashboards
Veris Insights generated 18 unique dashboards for members over the course of the first year running the Brand, Offers, and Internship assessments.