Track Competitor Practices
Ramp up DEI Results
Attract Specific Candidate Profiles
Respond in Real Time to Candidate Preferences
Gain Buy-In from Executives
Train Recruiters to Appeal to Candidates
Attracting Talent Without Remote Work Options
Although candidates prefer remote flexibility, it is inevitable that some employers will be unable to offer it. We have outlined steps you can take to attract and retain talent when remote work is not a benefit you have to offer.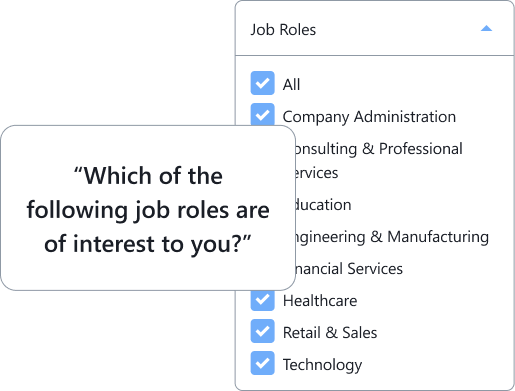 Recruiting Women during the Great Resignation
The COVID-19 pandemic has transformed recruiting; job priorities are evolving and candidates are seeking new jobs. It is critical to consider the role women, particularly women from underrepresented backgrounds, play in this shift as you develop your DEI strategy.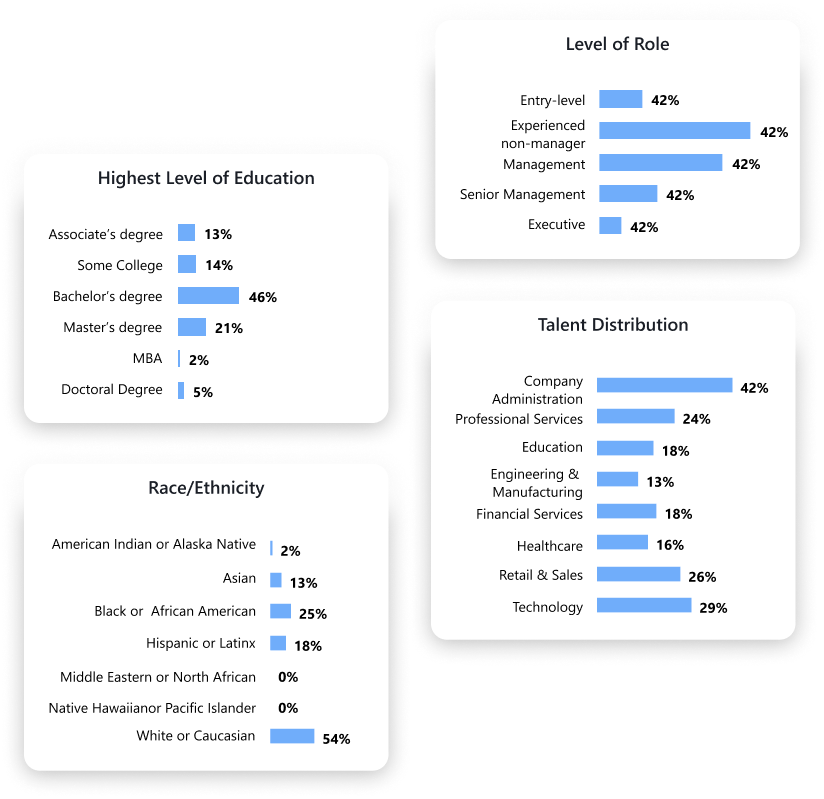 Winning Passive Talent
We recently hosted an Experienced Recruiting Strategy Summit called "Winning Passive Talent" to help leaders understand decision drivers of passive candidates, use data-driven approaches for sourcing, and, ultimately, to win more passive talent.
Products
The most actionable, real-time analytics and services for recruiting leaders
Your candidates and competitors are changing. Constantly. The Experienced Recruiting Council membership is designed to serve recruiting leaders in their hardest work – through real-time, granular analytics and a comprehensive suite of support services.
Segmented Candidate Insight
Competitor Benchmarking & Strategies
Dedicated Tailoring & Advisory
Connection to Other Members
Respond quickly to changes in candidate preferences.
Get in touch
Impact Highlights
50+
Member Organizations
Veris Insights supports Talent Acquisition leaders from more than 50 employers through its Experienced Recruiting Council membership.
10,000
Candidates Surveyed
In 2021, Veris Insights collected survey responses from more than 10,000 experienced professionals to provide employers with the insights they need to succeed.
250+
Custom Inquiries Answered
Since early 2021, Experienced Recruiting Council members have received custom answers from Veris Insights to more than 250 custom questions.