December 15, 2021
Veris Insights Visits Martha's Table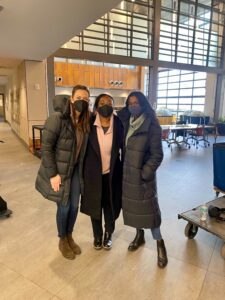 On Friday, a group of Veris Insights team members visited Martha's Table in Washington, DC to volunteer with the Joyful Food Markets initiative. 
Since 1980, Martha's Table has been committed to giving all Washingtonians the opportunity to thrive by offering programs in education, health and wellness, and family engagement. Through Joyful Food Markets, they are seeking to increase access to fresh fruits and vegetables in Wards 7 and 8 in DC. Learn more on how you can get involved here.
Our team spent the morning sorting deliveries and packing bags of fresh produce to be distributed at upcoming pop-up markets. Thank you to the team at Martha's Table for having us. We are immensely grateful for the work you're doing to increase food access in our DC community.