May 20, 2021
Veris Insights Celebrates AAPI Heritage Month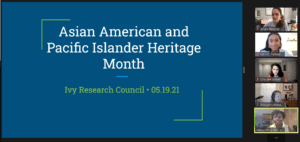 In 1992, May was designated Asian American and Pacific Islander (AAPI) Heritage Month in honor of the achievements and cultural legacy of generations of AAPI communities in the United States.
This week, Alex Mendoza, Jalesa Hood, and Syeda Younus led our team through the history of the celebration and highlighted common misconceptions about AAPI heritage. We also reflected on Asian Americans and Pacific Islander Americans who have made lasting contributions to our society.
Today and every day, diversity is something to celebrate. At Veris Insights, we strive to build an inclusive workplace and pay tribute to our team members' rich histories and cultures.