May 25, 2021
Veris Insights Volunteers with Streetwise Partners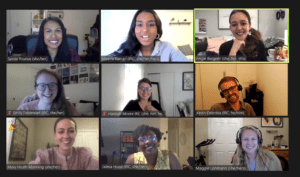 Last week, nine of our team members attended a virtual speed networking event with Streetwise Partners.
StreetWise Partners is a nonprofit that seeks to increase employment opportunities for job seekers from under-resourced communities in New York, DC, and Detroit through mentorship and access to key resources and networks.
Service and mentorship are two of our driving values, and we look forward to continuing to help candidates along their career journeys and making an impact in our DC community.