March 02, 2022
Veris Insights 2022 Team Retreat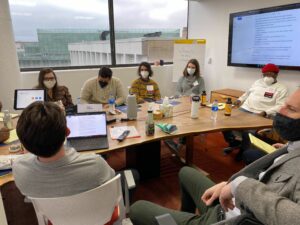 We're returning to our desks today after our firm-wide retreat in Washington, DC last week. We're excited to apply the learnings and ideas that came out of the retreat to our work at Veris Insights!
The two days were packed with interactive sessions geared towards team building and aligning on our firm's vision for 2022 and beyond. Our Visioning Labs session was one of the highlights; team members worked together in small groups to pitch ideas on potential firm-wide projects and innovations to the full team.
In addition to sessions that got our work gears turning, we all got to connect and have some fun with after-hours events.