July 06, 2022
Internal Mobility: Candidate Perceptions & Best Practices for Employers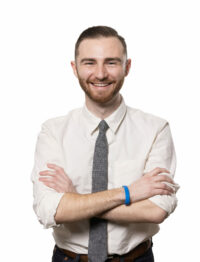 Joe Zampitella
Internal mobility is a key asset organizations can offer their employees, but ensuring that employees recognize the opportunities available to them requires careful planning and considered cultural shifts. In the classic sense, internal mobility often means a promotion, but there's a great deal more to the story.  Even when the time or situation is not right for a promotion, organizations can still develop structures to help employees remain nimble and engaged as their skills and preferences evolve over time.
Veris Insights investigated candidate perceptions regarding internal mobility in our April 2022 Candidate Pulse. Candidates responded with dissatisfaction concerning a few key aspects of their mobility within organizations. Fortunately for employers, there are straightforward, low-cost solutions to improve candidate recruitment, employee satisfaction, and ultimately retention and career success.
Understanding Employee Perceptions of Career Advancement
The most important statistic to understand from our findings is that half of candidates left a previous employer over poor career advancement opportunities, a significant attrition risk for employers not proactively considering internal mobility from the employee perspective. Among those individuals choosing to leave organizations due career advancement concerns, a lack of promotion opportunities and limited venues to develop career 'soft skills' were key drivers. An absence of promotion opportunities alone was cited as a contributing factor by 65% of candidates.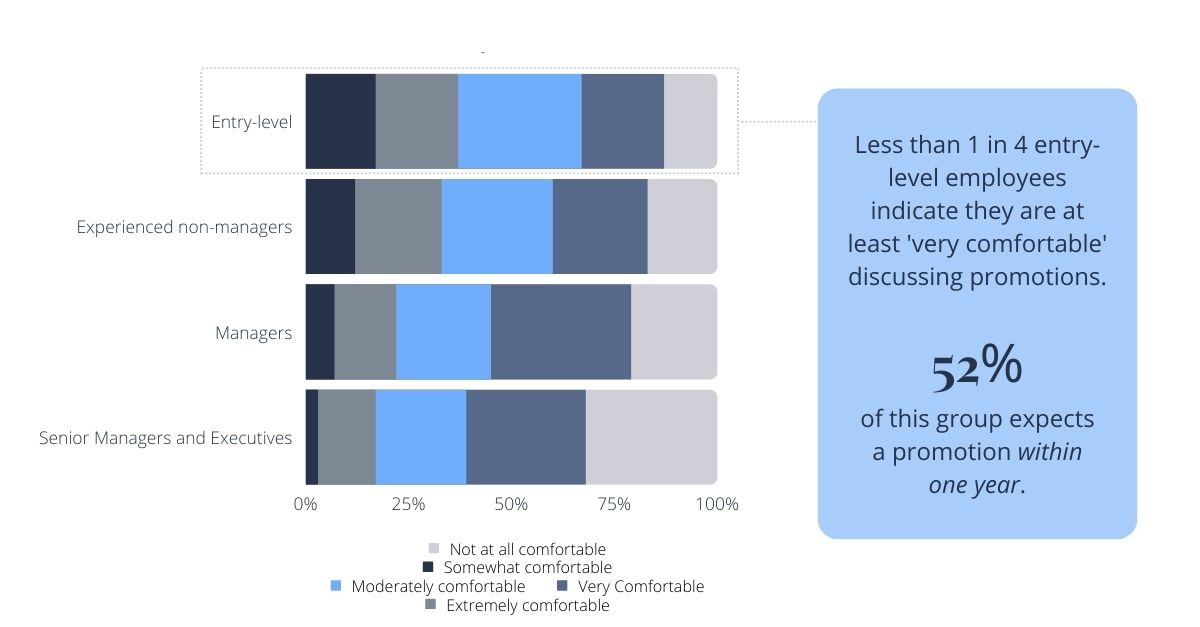 Naturally, promotion planning should be a core tenet of any organization's internal mobility plan. With that said, some of the best laid plans can encounter obstacles when employees are unaware of the opportunities available in an organization due to either a lack of information or a workplace culture that doesn't prioritize internal mobility. From the perspective of employees, readily available information and regular conversations with a direct manager regarding promotion are key resources, but these aren't uniformly available to employees across the board.
Employees report that the frequency of promotion-focused conversation with a manager can vary widely, with yearly or quarterly discussions indicated as the most common cadences. One in five workers report never having such conversations. The gap between employer effort and candidate awareness appears particularly pronounced among the entry-level talent cohort, with only half indicating that they are aware of resources detailing career paths and promotion opportunities. Comfort discussing promotion opportunities is low among entry-level talent, but they often expect to be promoted within a year of starting a new role.
Designing an Employee-Centered Internal Mobility Plan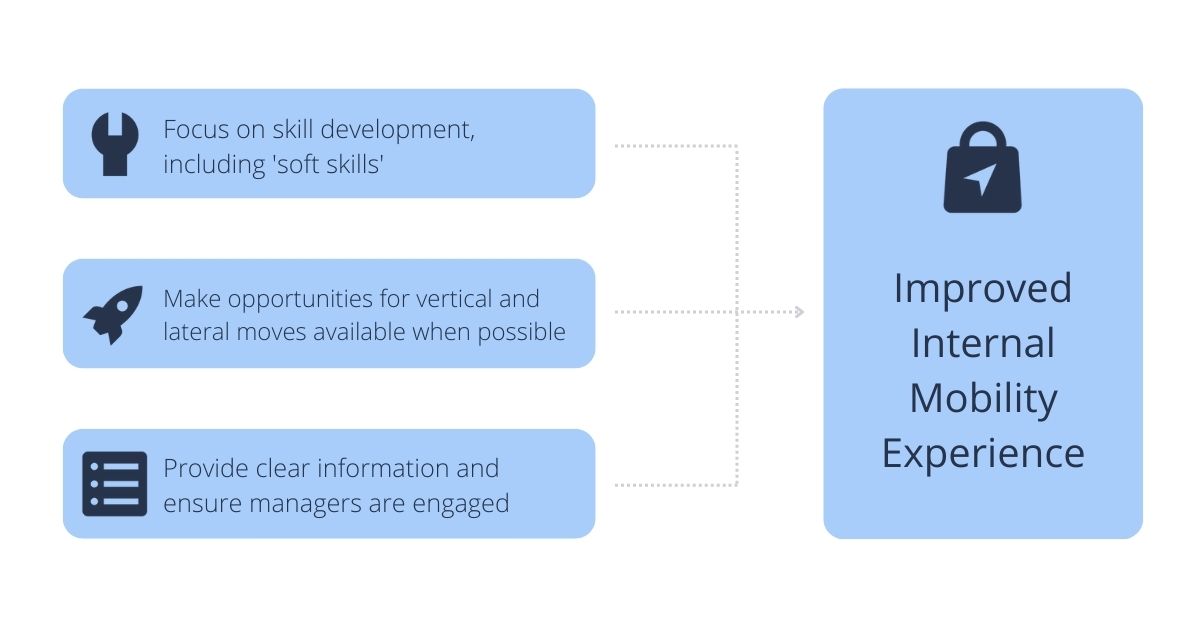 With the aforementioned challenges in mind, Veris Insights developed a slate of potential solutions to help employers launch a culture of internal mobility that both meets business needs and provides an engaging and dynamic environment for workers. First and foremost, it is beneficial for both employers and employees alike to take a view of internal mobility that encompasses more than promotion and explicit career advancement. 
Opportunities to move employees up the corporate ladder can sometimes be limited, especially in periods of economic contraction, but it is achievable for employees to continue growing and evolving within their current role until the time is right for a formal shift. Skill development is often one of the key drivers of employee participation in internal mobility programs and plays an essential role in keeping employees engaged, particularly when they've been in one role for an extended period. 
Though a broad view of internal mobility does have significant benefits, it is also important that both vertical advances and lateral moves remain part of the overall plan and employees are made aware of how and when to pursue such opportunities. Employees are unlikely to feel enthusiastic about an internal mobility environment that does not include any opportunities for role changes, including within the first year of employment.
Last, but certainly not least, keep in mind that managers of all levels have a key role to play in fostering a culture of internal mobility. Employees may not regularly seek out information from HR or an L&D function, but almost all workers regularly speak with their direct manager. Empowering managers to discuss internal opportunities for change and advancement can jumpstart internal mobility across an organization.