August 27, 2021
3 Insights on Navigating University Recruiting Timelines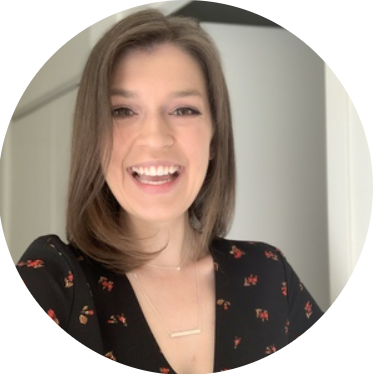 Katie Wullert
Fall recruiting is an intense period, especially given the quick timelines that both University Recruiting teams and applicants face. For many teams, figuring out the ideal offer timeline is one of the largest challenges. 
Given how challenging navigating University Recruiting timelines can be, it's not surprising that our research has identified a clear timeline tension. 
Simply put, timeline tension is the intersection of conflicting student preferences and employer benefits. Short and early timelines are a big pain point for students, but early offers present an opportunity for employers by boosting acceptance rates and helping to capture top talent before others do.
Given this tension, we have gathered three insights you need to make the most informed decision about your firm's recruiting timeline.
(1) Balance student preferences with employer advantage.
In our recent survey of nearly 4,000 students, we found that 62% of students feel recruiting timelines are too early, and 69% struggle to keep track of timelines. In fact, nearly 4 in 10 students say they would have accepted a different offer if all timelines were the same. 
On the other hand, employers have a strong advantage in being early. The majority of students (72%) accepted their first offer for a full-time job or internship. And, an employer's advantage in being the first offer increases as students receive multiple offers. 
Deciding on the best timeline inevitably means figuring out how to balance both of these realities.
(2) Understand what's happening in your industry.
Another piece of the timelines puzzle is understanding how you compare to your industry peers and what students may be expecting.
Our employer benchmarking data shows that, on average, finance offers tend to come earlier than tech offers. Manufacturing employers also tend to send offers out quite early in the recruitment cycle. 
Veris Insights provides members benchmarking data with month-to-month comparisons of offer timelines across 14 industries for both internships and full-time employment. These reports ensure our members have all the data they need to make informed timeline decisions.
(3) Consider the risk of reneges.
To design an informed recruiting timeline strategy, you must also weigh the risk of reneges. During the 2020-2021 recruitment cycle, 39% of employers saw an increase in internship reneges and 29% saw an increase in full-time reneges. 
Roughly one quarter of students have expressed a "strong" or "very strong" chance of reneging since 2019, and over half said there was at least a slight chance they would renege.
Students renege most often when they find an offer that is a better fit with their goals, but impersonalized recruiting processes also increase willingness to renege.
Being the first offer is not an advantage if students change their minds; designing an effective timeline strategy includes ensuring that students feel appreciated and cared for as individuals along the way.