August 24, 2021
4 Universal Design Practices for Recruiting Candidates with Disabilities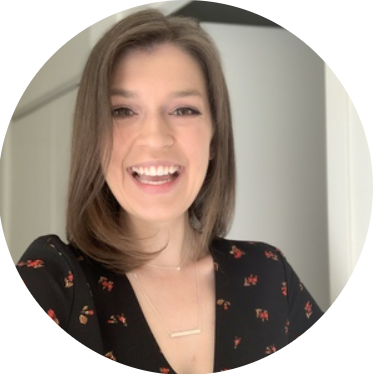 Katie Wullert
In our research on recruiting students and candidates with disabilities, universal design emerged as a crucial best practice. Universal design is the design of products and processes so that students and candidates alike can engage with them effectively without needing to adapt them; it makes the world easier and more inclusive for everyone. 
For example, think of requiring elevators in buildings. For some people, using the stairs isn't an option, and having an elevator makes it possible to reach higher floors. Although other people may have the option of using the stairs, the elevator can save them a long climb — making it a benefit for everyone.
Here are four steps you can take to implement universal design in your recruiting strategy to make the recruiting process more equitable for candidates with disabilities.
(1) Align hiring processes and job requirements.
Does the job actually require someone to stand for eight hours a day? Is that skill assessment effectively capturing what a candidate needs to be successful in the role? These are important questions to ask when designing your job ads.
Too many ads contain requirements that shouldn't be there, and these requirements can cause qualified applicants to select out or fail your screening. Take the time to align with hiring managers on what skills are actually essential so that more people feel welcome to apply and you're less likely to lose out on talent.
(2) Create inclusive recruiting materials.
Although not everyone processes information in the same way, there are a number of ways you can make your recruiting materials accessible to more people. 
For example, PowerPoints and other online materials that can be easily read by a text reader are most helpful for candidates with visual impairments. With printed materials, like business cards, include Braille. You can also identify certain fonts that are easier to read for people with dyslexia.
Take the time to review your materials and identify ways to make them easier to process and understand.
(3) Add breaks in your interview process.
Multiple hours of interviewing are exhausting, so give your applicants — and yourselves — a break.
Even something as simple as a 5–10-minute break for every two hours of interview time can increase the appeal of your firm to a potential applicant. This also helps applicants process the experience and continue to feel fresh and alert.
(4) Proactively make it easy to get accommodations.
Even in an exceptionally designed recruiting process, it's impossible to anticipate every need. So, be proactive about letting candidates know that you are ready and able to accommodate them. 
Make it easy to get accommodations and encourage flexibility. These small adjustments can go a long way in helping people thrive in the recruiting process.