October 07, 2021
The Guide to Making a Lasting Impact on Interns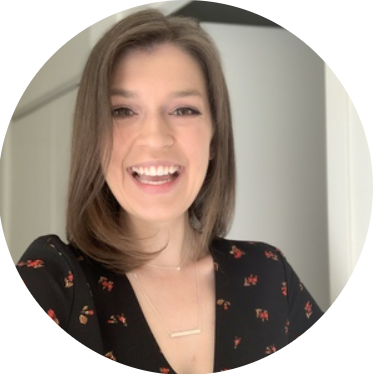 Katie Wullert
Saying goodbye is always hard, but it's especially difficult when you're saying goodbye to interns you want to keep in your network and convert to full-time employees. 
As part of our Virtual Internship Management Toolkit, Veris Insights developed a set of best practices to make and maintain a lasting impression on interns as their internships end and increase intern conversion. Here is a brief portion of the Toolkit's step-by-step guide.
Closing out the Internship
The end of the internship is the last chance you have to set the stage for future connection with interns before they leave, and there are a number of ways to create an engaging close-out experience.
Consider hosting end-of-program presentations for interns to showcase their work and practice their public speaking and leadership skills. 
You can also utilize sell events, like panels with former interns who returned full-time, to answer interns' questions and showcase what development and advancement looks like at your firm. 
Finally, make sure to develop a smooth offboarding transition with clear checklists to account for equipment return, project hand-off, and methods of continued communication once the internship is complete.
Delivering Return Offers
As interns are being offboarded, it's also important to plan out an organized process for delivering return offers. 
Making decisions about return offers should start with a consensus meeting in which relevant stakeholders come together to discuss hiring needs and assessments of all candidates. To make this as successful as possible, assign an impartial moderator, agree on parameters for evaluation in advance, and surface and discuss any potential bias in ratings.
After reaching your decisions, focus on offer delivery that allows for flexibility. Get offers to interns as soon as possible and give them ample time to make an informed decision.
Although exploding offers (offers with very short periods to accept before they are rescinded) can accelerate decisions, they run the risk of reputational damage and increase the chances of reneges. 
Staying Connected with Interns
Finally, once interns have left for the summer, staying connected is key. Send post-internship follow-ups to all students, regardless of whether they received an offer, to foster relationships for future recruitment. 
For interns who receive return offers, develop an outreach strategy with monthly touchpoints and create community through a LinkedIn group or Slack channel for interns to stay connected with one another. 
In all communications, be as transparent as possible. Be clear on offer timelines, points of contact, next steps, and methods to stay in touch.
With these collective best practices in place, you can make a strong and lasting impact on interns as their programs end and encourage them to return to work with you in the future.